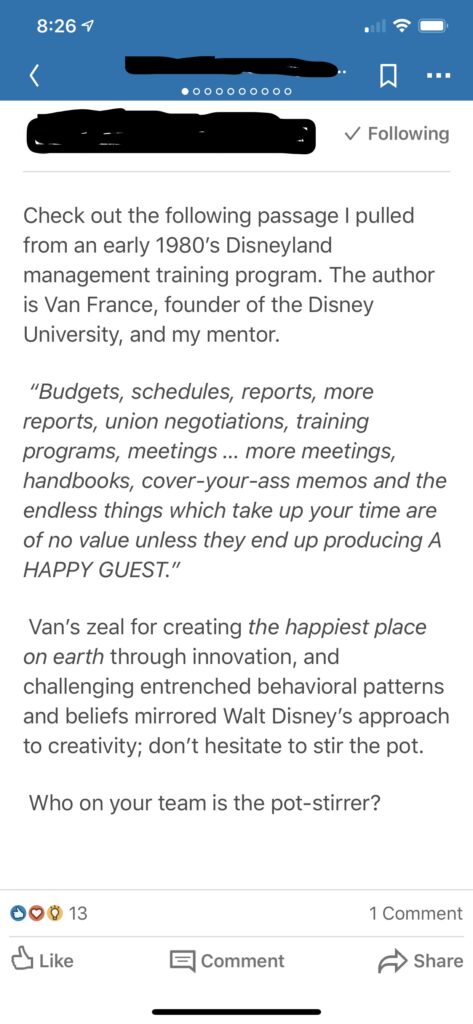 Simplicity is operational genious.
Bob Iger led with three priorities:
Creativity
Technology
Globalization
Deconstruct Bob's priorities…
Creativity is Disney's DNA
Technology is the way for everything
Sell more stuff, to more people, more often
Let's deconstruct one more level down:
Creativity is the environment
Tech is the tool
Profit is the reward/goal
• • • • •
This website is about our WORK. To ponder today's post about our HOME, click here.