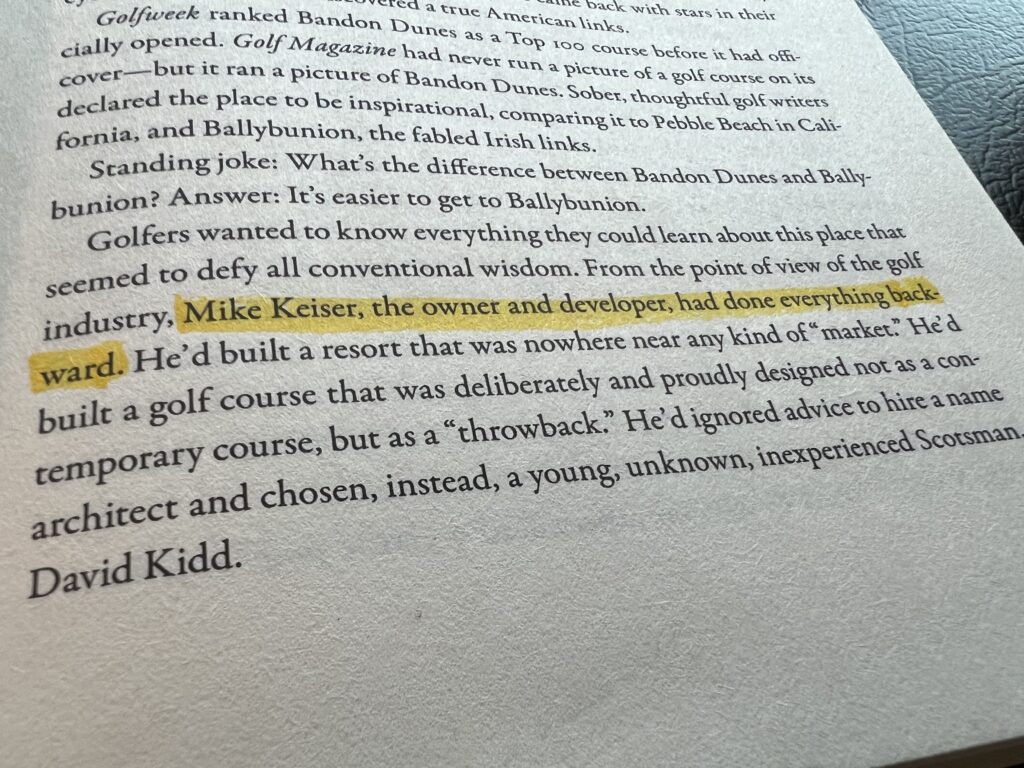 Heretics, thankfully.
Heretic soundbites inspiring me to share them here…
If you think people are coming here to play golf, you are out of your friggen mind.
There are Links courses and then there's everything else…
As different from each other as a Caddie is from a golf cart.
Forgettable, formulaic designs. Pretentious clubhouses. Signature holes. Golf carts on paved paths that make you feel like a token in a giant board game.
Regard your work as though it will still exist 500 years from now. Is that too much to ask? Anything else would have been too little.
• • • • •
This website is about our WORK. To ponder today's post about our HOME, click here.