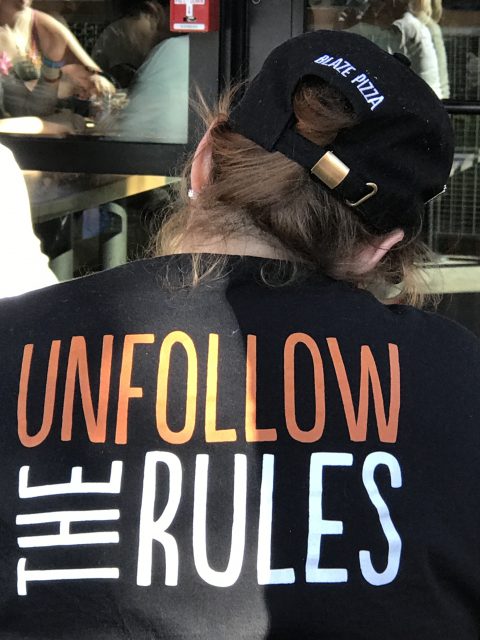 Did you know that:
Customer satisfaction does not lead to customer loyalty?
Emotions trump everything else you offer in your customer's experience?
Your customer's loyalty is the most important business success metric?
Imagine if you could:
Learn the single criteria for ensuring and growing customer loyalty?
Equip your entire workforce to easily do more than they are paid to do to surprise and delight your customers?
Replicate and scale customer loyalty day in and day out?
You don't have to imagine it. You'll discover how to do all the above in the next 60 minutes, and you'll not only hear the insights, you'll experience many of them first hand before you leave this room.
•  •  •  •  •
1. Open with 3 questions that introduce startling statistics or facts your listeners don't know – but would like to know – about the:
* Scope of the problem you're solving.
* Urgency of the issue you're addressing.
* Dramatic shift in the trend or topic you're discussing.
Are you thinking, "Where do I find these startling statistics or surprising facts?
You GTS – GOOGLE THAT STUFF. Just enter the following questions into your favorite search engine:
* What are shocking statistics about ____________ (your subject?)
* What are changing trends in ________ (your industry or profession?)
* What is recent research about _____ (the problem you're solving?)
* What is startling news about _____ (the issue you're addressing?)
2. Use the word IMAGINE linked with 3 aspects/benefits of your program that everyone in your audience would find appealing.
* By verbally painting the ideal scenario your program delivers; everyone is on the edge of their mental seat eager to hear more because they're thinking, "Sounds good. Who wouldn't want that?!"
3. Say, "You don't have to imagine it…" and then offer real-world evidence showing how your program has already produced tangible results so audience members know this isn't "too good to be true;" they can trust it (and you) because it has a successful track record and has helped people just like them get the results they want.
Best yet, all the above can be condensed into a succinct 60 second opening.
•  •  •  •  •
This website is about our WORK. To ponder posts about our HQ, click here.