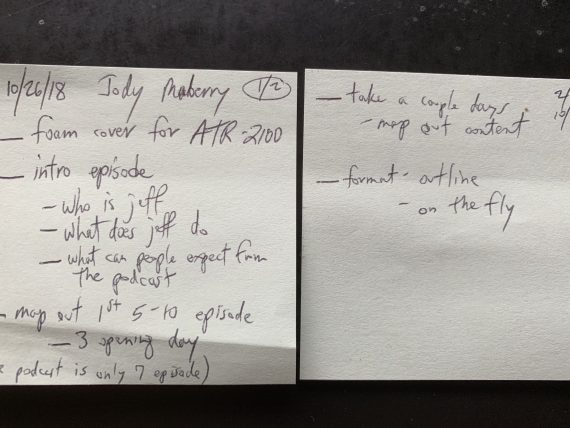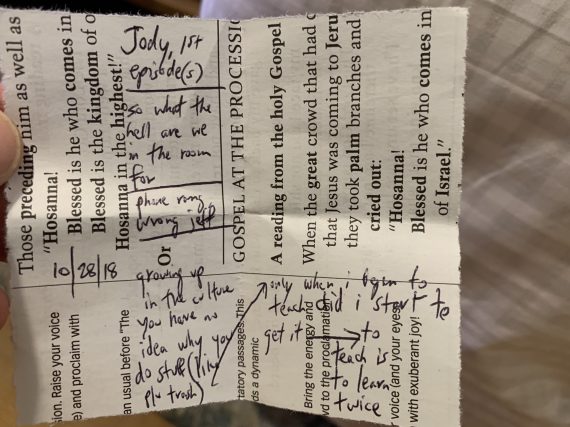 The jeff noel Disney podcast is coming soon.
Ordered the ATR-2100 foam cover.
The ideas from Church will help answer the three questions Jody asks in every "Welcome to the New Podcast" episode:
Who is jeff?
What does jeff do?
What can people expect from the podcast?
We'll record – and then air – the first three episodes on the same day.
Additional ideas, in the form of Disney stories, will round out the first 5-10 episodes.
The typical podcast has a lifespan of seven episodes, and then the organizers abandon it. Lee Cockerell and Jody just published Creating Disney Magic's 208th episode.
Taking Jody's advice and mapping out future content. This includes our format – do i want it to be pre-decided before recording, or will we record "on the fly"? i suspect it will be both but the ratio is unknown now.
•  •  •  •  •
This website is about our WORK. To ponder today's post about our HQ, click here.
If you want to stay on this site and read more posts from this Blog, click here.