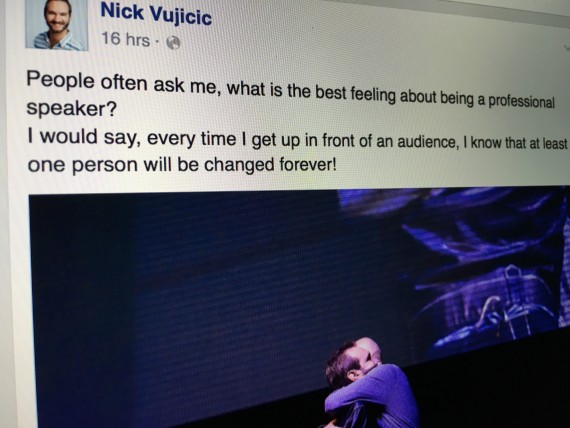 The way to become a better person is to not try to become someone else. Just become a better you than you used to be – on your mission to become a category of one.
Singing competitions reveal this with beautiful accuracy. Competitions like The Voice, American Idol, and the X-Factor are not looking for someone to sing a cover-song like the original artist. The judges, the record labels, and the audience (us), really want only one thing – a stunning, unique version of the cover that blows our mind.
A song that we would buy a second copy of because it's so different (and remarkable) from the original.
Additionally, we trust that a singer who can do this is also a singer who will do it with their own songs.
Art.
Art that inspires because it's different.
__________
On April Fool's Day 2009, jeff noel began writing five daily, differently-themed blogs (on five different sites). It was to be a 100-day self-imposed "writer's bootcamp", in preparation for writing his first book. He hasn't missed a single day since.
This website is about our career health. To leave this site to read today's post on my home health website, click here.