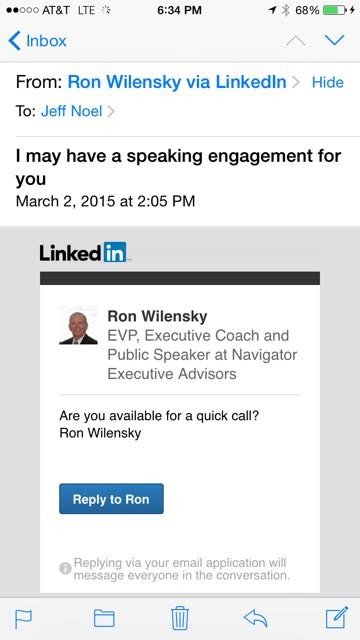 Can you build trust and credibility instantly? Yes you can, but only if you earn it. And you can't earn it if your soul and spirit aren't soaked in authenticity.
It also helps if your resume is particularly remarkable.
Two days after meeting the co-founder of Dave's House, Ron sent the message in the photo:
I may have a speaking engagement for you…
Arriving early and staying late at the event where Lee Cockerell was the keynote speaker was unintentionally beneficial.
Next Blog