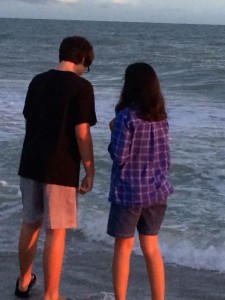 (photo: July 16, 2014… At 13 he's taller than his dad)
Dear Son, so awesome to have you home after your eight-day middle school trip to New York City.
On the list below, the first characteristic we've been talking about since you could talk.
The second one has been on the radar for only two weeks (pre-trip conversations).
Three and four introduced in the car going to school this morning.
Honesty
Behave admirably
Self control
Personal responsibility
Three and four deliver one and two.
You are ready for all of them now.
Your life will rise or fall on these.
It is the same for every human.
Next Blog