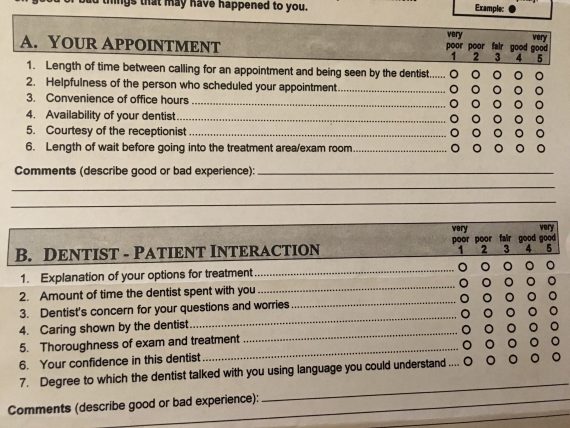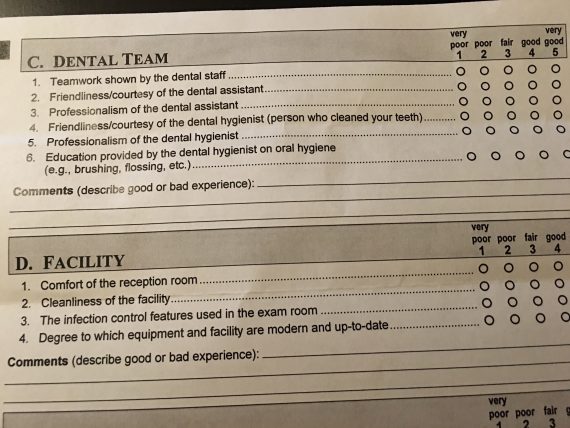 We changed our questions at Disney, changing everything.
The first 15 years working at Disney, we asked questions similar to the ones Press Ganey is asking above.
Somewhere in the middle 1990's we transformed our thinking as an organization.
We uncovered the four key drivers to Guest Satisfaction and made sure every Cast Member group (Front Desk, Waitress, Life Guard, Merchandise Host, Landscaper, etc) was rated on those four key drivers above everything else.
Four simple questions.
Every Cast Member group was held accountable for excellence in all four Key Drivers.
What if we "aced" lessor Guest Satisfaction Drivers, but failed at mission critical drivers?
Our repeat visitation – our number one business metric – would drop.
Simple as that.
Even a 1% drop would translate to millions (and millions) in lost revenue.
And even a 1% increase would have the opposite (and positive) affect.
PS. Go 5% in either direction. Go 10%.
__________
On April Fool's Day 2009, jeff noel began writing five daily, differently-themed blogs (on five different sites). It was to be a 100-day self-imposed "writer's bootcamp", in preparation for writing his first book. He hasn't missed a single day since.
This website is about our career health. To leave this site to read today's post on my home health website, click here.