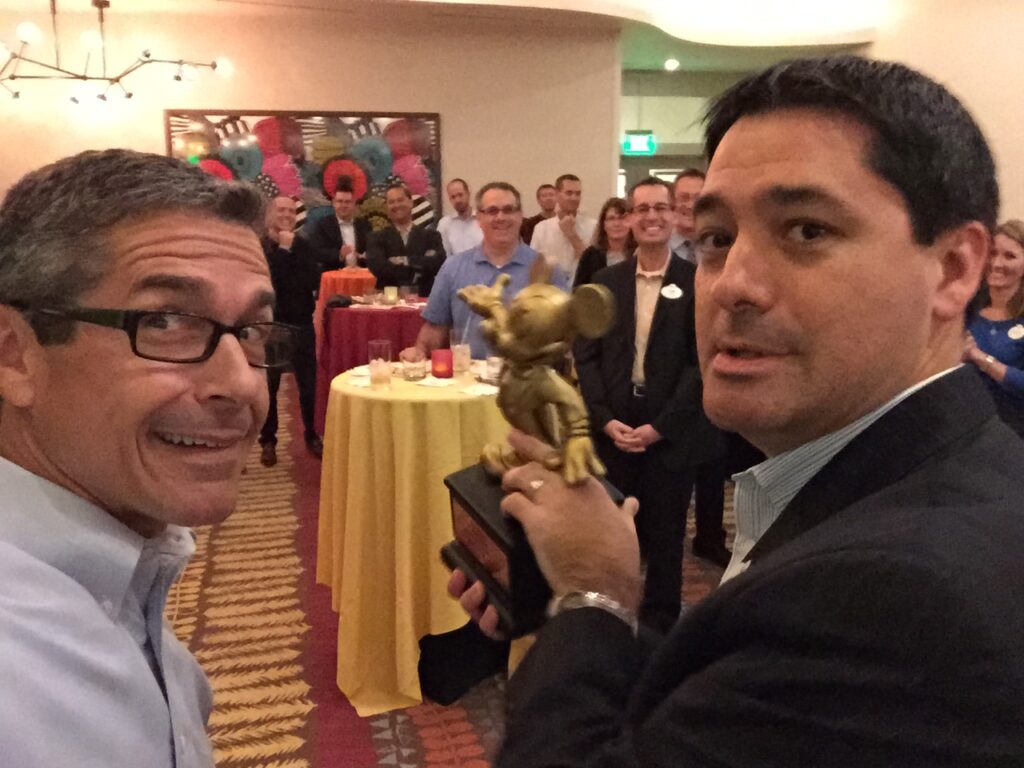 Who gets invited to a Disney retirement party?
Whoever you want to invite.
Obviously the entire 100-ish Cast Member Disney Institute team get auto-invited.
But here's the rub, i picked a small venue.
Didn't pick it to keep it small. Picked it for what the Contemporary Resort and the entire North end of Walt Disney World property means to me.
We live, intentionally, less than one-mile from the North side of Walt Disney World property. Can literally see our home from The Napa Room.
Thirteen of the 15 total years in Resort Operation's locations are visible from The Napa Room. The other two Resort Ops years were at Disney's Yacht and Beach Club Resort Hotels (1990 opening team).
Back to who gets invited.
Wayne gave me 12 extra invitations. That's it. Understood it because of DI's size and the Napa Room's size.
Cheryl Noel
Chapin Noel
Lee Cockerell
Bob Spina
Joe McColgan
Lori McColgan
Karel Rhodes
Djuan Rivers
Richard (The Grand's Legendary "Greeter")
Neal McCord (my first Resort Ops supervisor and the person who recommended me to Disney Institute)
Joao (John) and his wife….
Arlete (The Grand's legendary Main Lobby Showkeepers)
Intimate was the way to go.
Would have been cool if Walt (and Roy) Disney stopped by in a Dream.
Maybe they did.
Due to the Pirates Code, their appearance (or not) has never been commented on.
• • • • •
This website is about our WORK. To ponder today's post about our HOME, click here.