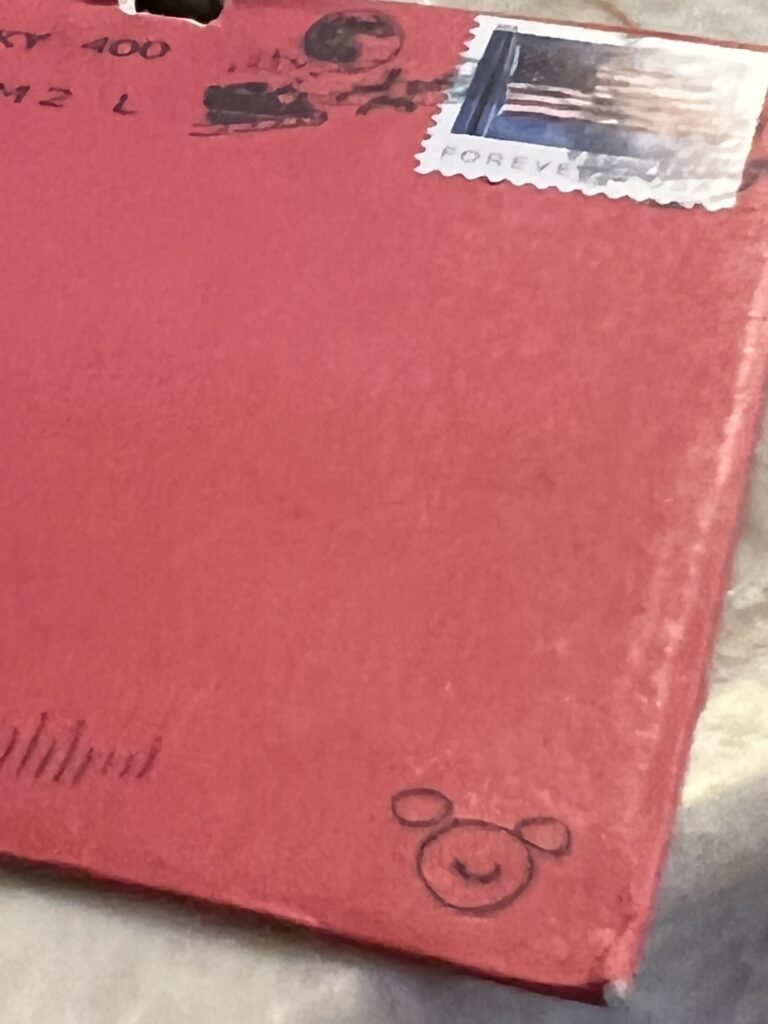 Going the extra inch is a Disney tradition.
Every day.
All day.
Day after day.
Week after week.
Month after month.
Year after year.
For your entire career.
Outsiders, like the people i serve, can not comprehend nor conceptualize how to operationalize it (make it a cultural-wide habit).
The hidden Mickey in the lower right envelope corner is progress.
It was an unexpected and delightful wow-moment.
Insight: It also took nothing but considerate and intentional thought to draw the circles.
• • • • •
This website is about our WORK. To ponder today's post about our HOME, click here.