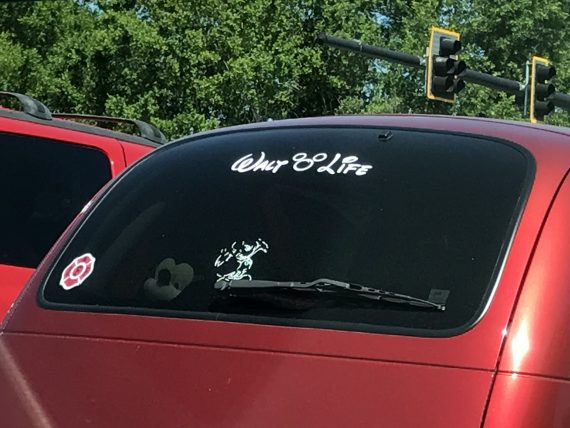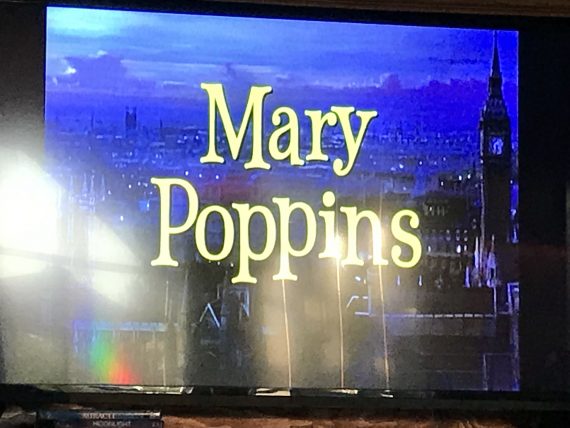 Cheryl has been working at Disneyland the past eight days, with six more to go.
Chapin and i have been to both Churches twice. Yesterday, Palm Sunday, was our third visit to each. Wanted to test the environment on one of the biggest Christian weekends of the year.
Serendipitously while getting lunch, we stopped at a red light and caught the Walt Life decal. Later last night our three first choices for movies all failed because they were Blue Ray and we don't have a Blue Ray player.
Our fourth choice was Mary Poppins, which happened to have an old-fashioned DVD accompanying the Blue Ray version.
Chapin had seen Mary Poppins but was so young he couldn't remember.
It's my favorite live action Disney movie. UP is my favorite animated feature film, with original Lion King a close 2nd.
•  •  •  •  •
This website is about our WORK. To ponder today's post about our HQ, click here.