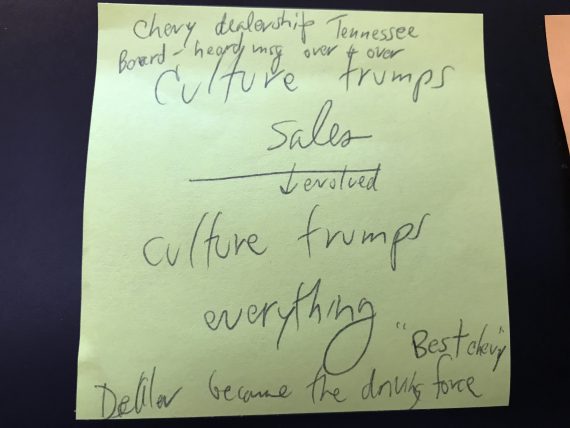 Tennessee car dealership…
Culture trumps sales.
Later, it evolved to…
Culture trumps everything.
A car dealer decided he had seen enough proof at Disney Institute and became one of a super small percentage of advocates that transformed things without having to be led kicking and screaming to try stuff.
•  •  •  •  •
This website is about our WORK. To ponder today's post about our HQ, click here.