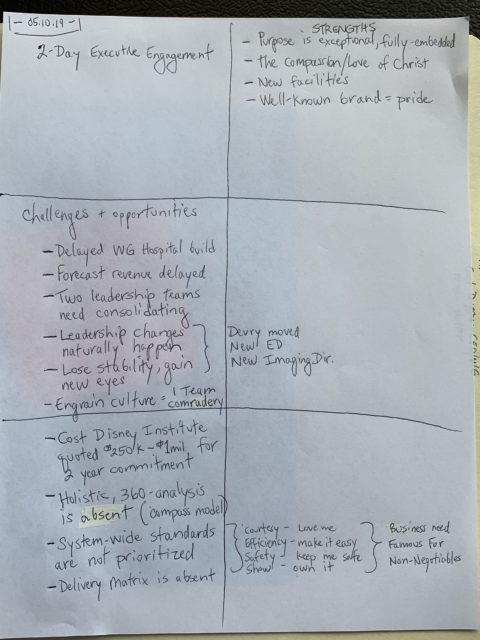 Stumble is as stumble does.
Preparing a business proposal for a local client, an aha moment appeared.
What if two of the five time-tested Disney business blueprints were saved for the future?
Never thought of it this way until yesterday, May 10, 2019.
Son, the beauty of a relentless pursuit of excellence is that ideas never stop appearing. Some ideas are contagious and need little (or no) time to appear. Other ideas take decades.
• • • • •
This website is about our WORK. To ponder today's post about our HQ, click here.
If you want to stay on this site and read more posts from this Blog, click here.