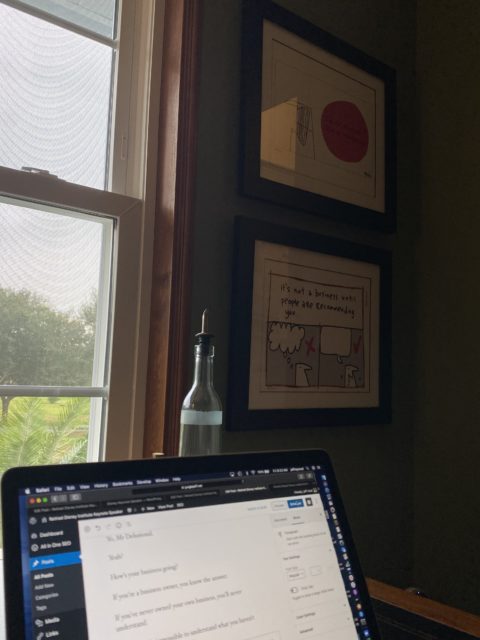 Yo, Mr. Delusional.
Yeah?
How's your business going?
If you're a business owner, you know the answer.
If you've never owned your own business, you'll never understand.
You can't. It's impossible to understand what you haven't experienced.
This is neither good nor bad. It's just a train of thought as i look at the GapingVoid art piece four feet from the keyboard i'm typing on for this post.
• • • • •
This website is about our WORK. To ponder today's post about our HQ, click here.
If you want to stay on this site and read more posts from this Blog, click here.