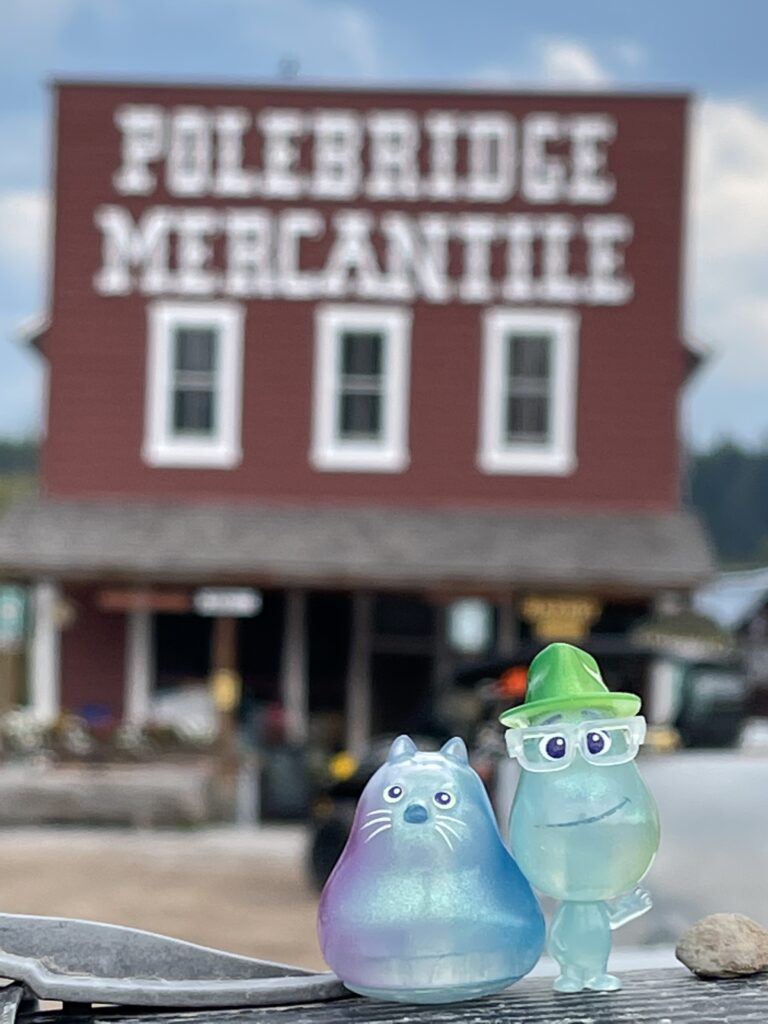 Fascinating to watch many tourists search for "I was here" souvenirs. That was me/us for several decades.
Nowadays, it is experiences, photos, and memories we seek.
Wearing a Polebridge shirt or hat is intended to signal something to others.
Status?
Adventurous spirit?
Distaste for traditional, popular tourist destinations?
All of the above?
Only you can decide. And you should decide, you're in charge of everything. 
• • • • •
This website is about our WORK. To ponder today's post about our HOME, click here.