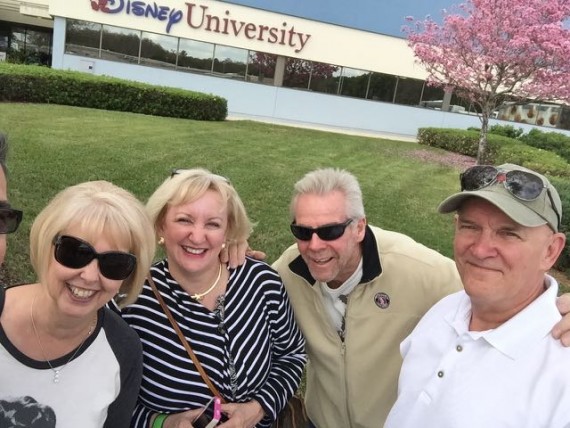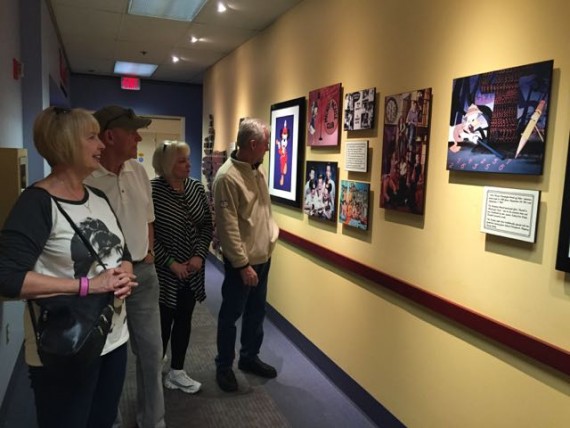 What good are Company perks if we ignore them?
Employee benefits are meant to bring joy and happiness to employees and their family and friends.
We humans have a habit of postponing today's joy because we are so busy. We promise ourselves we'll cash in on those joyful moments when the timing is right.
As they say, "No time like the present".
There was also an orchestrated Magic Moment at Disney University's "Company D" store. It included a Disney Cast happy birthday wish and concluded with Donna selecting her choice of a Cast exclusive Disney trading pin, compliments of Mickey Mouse (as far as she knows).
And perhaps the icing on the cake was seeing Mickey Mouse three times at DU. It was unexpected (and delightful) even for the "tour guide".
While we could have snapped photos of Mickey there, we chose not to out of a deep respect for Disney's Corporate Culture.
Insight: Not all perks are genuine. Some are meant to manipulate. Today was 100% genuine. Thank you Walt Disney.
Next Blog