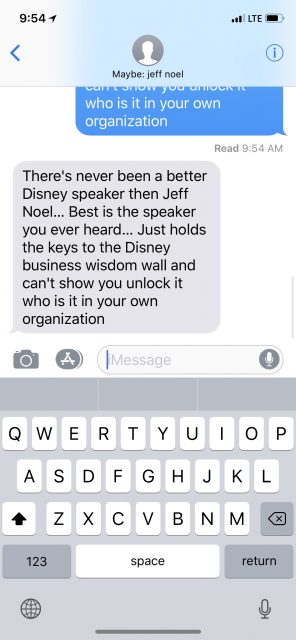 Marketing and Public Relations departments have one job.
Make your product and your people sound super-amazing.
As a small business owner and an army of one, Marketing and PR falls on me.
Biking, sweating, labored breathing, fast heartbeat, beautiful Orlando winter weather, Apple Music – a perfect recipe for inspirational "marketing" thoughts.
jeff noel…
The best Disney Speaker you've never heard of.
There's never been a better Disney Speaker than jeff noel.
jeff holds the keys to the Disney Business wisdom vault and can show you how to unlock it for your own organization.
This was fun to play around with.
Only someone who is trying to build their own business (no offense to anyone who has always worked for someone else) from nothing (and against abundant and intense competition) knows this exercise is not steeped in conceit nor ego.
•  •  •  •  •
This website is about our WORK. To ponder today's post about our HQ, click here.
If you want to stay on this site and read more posts from this Blog, click here.