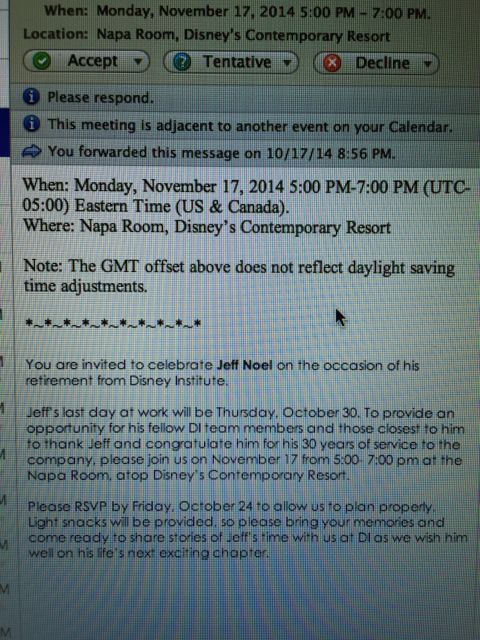 (photo: Please note the location of the retirement party)
If you could have a Disney retirement party, what venue?
While it has been six years in the making, the actual final day has been determined rather quickly. This means logistically, choices have to be made and on short notice, it's challenging to get your first choice.
However, because of dedicated people who make Magic everyday, the event will be at the first choice location.
Hat tip to WG.
Next Blog