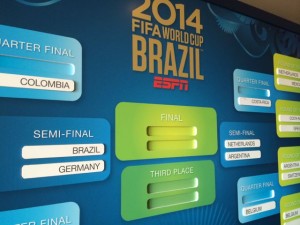 (photo: World Cup playoff chart. Photo taken two days ago walking through Epcot on our way to lunch at Japan)
Brazil lost 7-1 to Germany yesterday (July 8).
What?
The heavily favored host Country lost?
Impossible.
Imagine being Germany.
Effective leadership is required, win or lose. Day in, day out.
At the World Cup.
In our every step.
No?
Next Blog