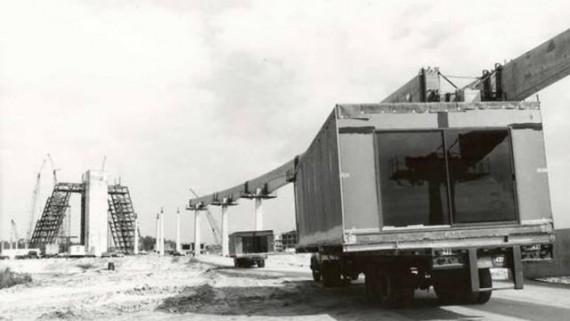 The Disney heritage stories are as common as the prolific sable palm trees (the Florida State Tree). The vintage Disney photos are often rare. Never saw the photo above until yesterday on the Facebook group, "We worked at the Contemporary back in the '80's".
The Hotel rooms were constructed offsite, but still on Disney Property, by US Steel, in a modular fashion and literally slid into the large A-Frame structure.
The room construction was rumored to be so complete that the carpet was installed and even the light bulbs were screwed into the lamps.
Next Blog