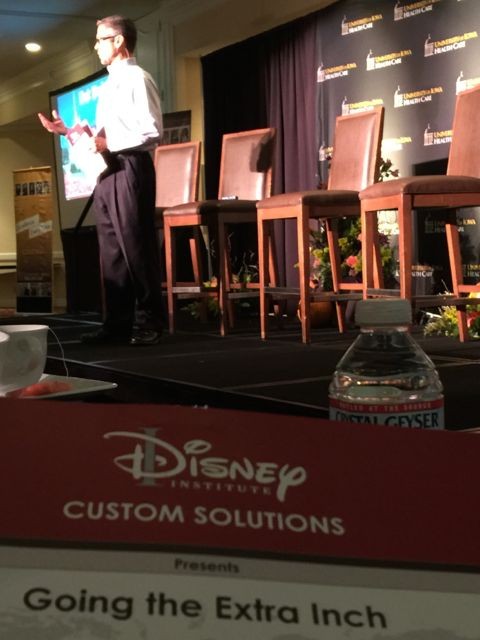 Where do we find great business ideas in a sea of time-tested information?
While cleaning yesterday, found two old notes written on a post-it:
Consulting ROI.
Disney Institute (DI) Chamber of Commerce.
Unsure of the first one's meaning. Can guess it's about how you convince a client your high price is worth it. The second is a spin off of what DI already does with their Sponsorship Series.
What's the advantage of hiring a Disney Institute Customer Service Speaker?
The advantage is intimacy.
Next Blog