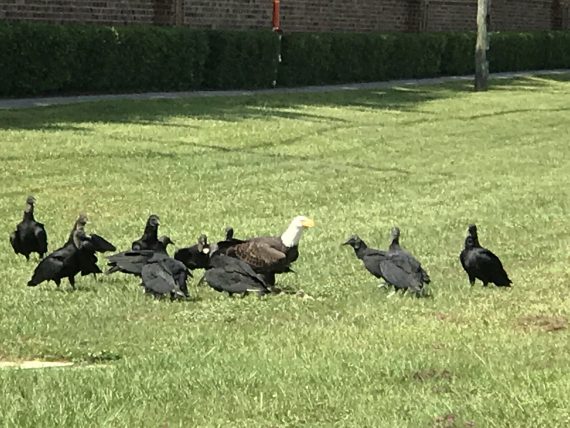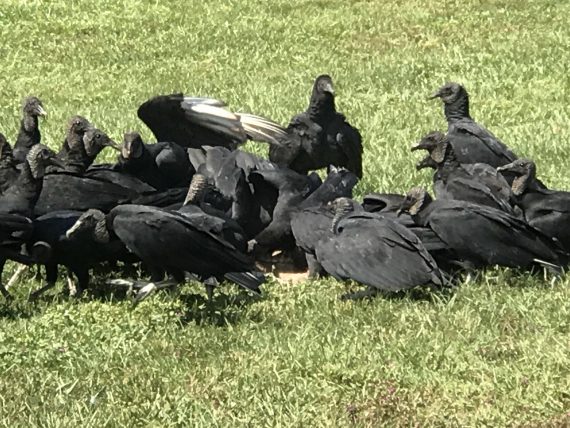 Leadership in nature can be astonishing.
Driving home from the Cross Country meet (and breakfast), 400 meters from our subdivision, the white head in a sea of black had me bring the car to a quick stop.
When i exited the car and walked a little closer, many of the vultures scattered. In the top photo try to image the Eagle surrounded by three times as many birds all packed tightly around the Eagle.
It was stunning.
The contrast.
The respect.
As soon as the Eagle flew away, all hell broke loose.
The analogies to real life rushed into my consciousness.
•  •  •  •  •
This website is about our MONEY. To ponder posts about our HQ, click here.