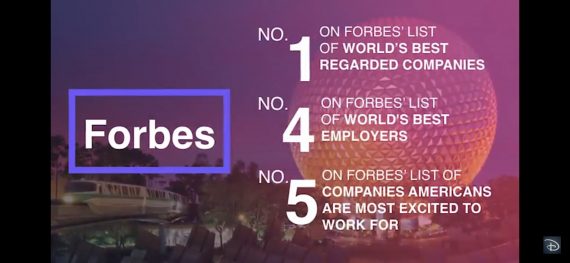 1. Jeff, what have been the keys to Disney's success as a company?
A. Visionary Leadership. Obsessive and complete Customer focus. And the fact that we over-focus on the same things others under-focus on or ignore.
2. What of these aspects can be applied today to the Companies?
A. Everything. If you have great leaders with a clear, concise, and compelling vision of the future, and a committed workforce, nothing can stop you.
3. You hear the entrepreneurs say always that lack of money is the problem, is it really?
A. No. Necessity is the mother of invention. Don't get me wrong, money is a wonderful tool, but your greatest entrepreneurial tools are vision, purpose, creativity, risk tolerance, fun, and determination.
4. What does Disney look for in human talent? What are the inevitable skills to undertake? 
A. Let's begin this answer with a baseline assumption that our job candidates are technically proficient. First and foremost, we prioritize attitude over aptitude. We want friendly, helpful people who delight in making others happy. We want creative people who thrive on taking intelligent risks. We also value personal initiative and people who can make work fun.
5. All people can be entrepreneurs, or are there those who were born for this and those who are not? Why?
A. From personal experience and countless observations of successful and unsuccessful entrepreneurs, to me the key success factor is what Steve Jobs describes as "the crazy ones, the misfits". You have to be able to see what others can't yet see. You have to want your vision to come true as much as you want your next breath. If not, quitting will eventually seem like a reasonable choice.
6. From your point of view what are the challenges of Colombia to undertake and manage your talent
A. No person, no company, and no Country can rise to a lofty and noble purpose without a vision of the future that is not only better than now, but much better than now. Most humans need and want to do something that is bigger than themselves. We all want to feel like our contributions make a difference. Figure out how to unleash this in people and Magic will happen.
•  •  •  •  •
This website is about our WORK. To ponder today's post about our HQ, click here.
If you want to stay on this site and read more posts from this Blog, click here.