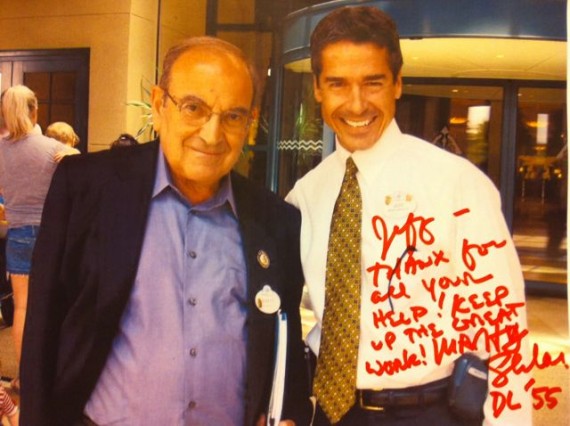 Can we turn a work assignment into a wonderful once-in-a-lifetime opportunity?
Maybe a decade ago was asked to be Marty's "handler" for two days while he was at Walt Disney World to deliver a keynote speech.
It was a transformational experience because of the unanticipated quality time together.
In 30+ years at Disney, never asked for a single autograph. The photo above is no exception.
Next Blog