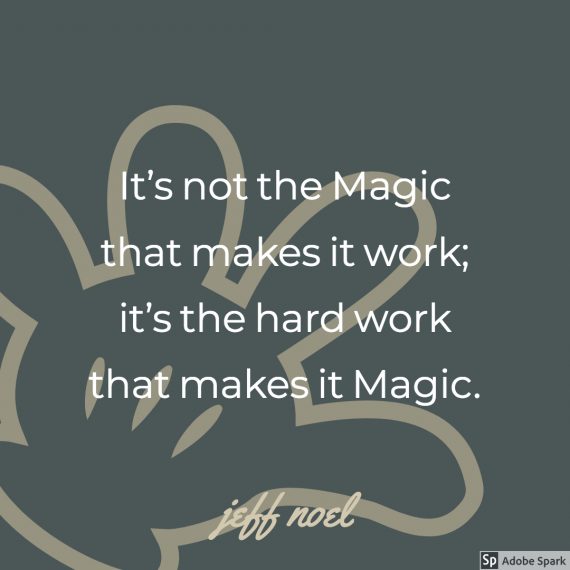 Pixie Dust versus Reality.
The truth?
Yes, please.
Ok.
You should sit down for this.
Pixie Dust and hard work (focus and discipline) are synonymous.
But non-Disney business professionals attending Disney Institute multi-day courses or keynote speeches never want to believe it comes down to focus and discipline.
So i coined the phrase, "Pixie Dust versus Reality", as a segue to a candid conversation which serves as the catalyst for a blunt personal inventory about beliefs, effort, and results.
It makes honest people uncomfortable – in a good way.
It makes pessimists and naysayers spout excuses – so predictably.
It's not the Magic that makes it work, it's the hard work that makes it Magic.
PS. Indebted to Mary Flynn for her writing genius.
•  •  •  •  •
This website is about our WORK. To ponder today's post about our HQ, click here.
If you want to stay on this site and read more posts from this Blog, click here.